You want it printed on what?!
No matter where you want it printed – we'll find it, we'll print it and we'll deliver it.
Learn More

Promotional Products
So, you're ready to get your name out there? Fantastic! All you have to do now is simply figure out what you want your name printed on. And the options are – limitless! That's right, if you can dream it, we can print it. To help you narrow things down, here's just a smidgen of what our clients have had us do.
Printing Services
Before you even ask, yes, we can print that. Hopefully that answers your question! No matter what printing services you're in need of, we can make it happen. Which is another way of saying, if it involves printing – we're the only business you need.
Who is Genuine Printing & Promotions?
Quite simply, when it comes to printing, we're whatever you need us to be. From A to Z. Soup to nuts. All the clichés. In other words, we can do it all! Just click to learn more.
Learn More
What Our Clients Have Said…
We're in the printing and promotions business. Which means all we focus on is getting your name out there. So, when you think about it, there's really no one better to tell you about us than the people we do it for!

"I really appreciate the friendly business relationship we have. For 8 year's you have faithfully delivered top quality products to our door. It is a pleasure working with someone who knows the meaning of efficiency."
Kathy | American Printing House For The Blind

"It is a pleasure to work with Jen on a project. She is fun, professional, and pays attention to the details—success is all in the details!"
Tristan Pierce | American Printing House For the Blind

Jen gives her customers 110% quality service all the time everytime! She is the best! She has been my rep for about 20 years and I hope to work with her another 20!
Elisa Thompson | American Mitsuba Corporation

I have been working with Jen for about 20 years. Genuine Printing always provides a quality product delivered on time. She is very thorough and always goes the extra mile. Jen is always upbeat, positive, and a pleasure to be around. Jen does a great job with any project, big or small.
Jennifer Barnes | Purchasing Manager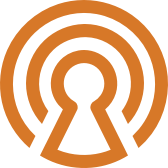 News & Updates
For the latest, greatest and everything superb that's going on – you're in the right place.